About us; experienced, friendly and reliable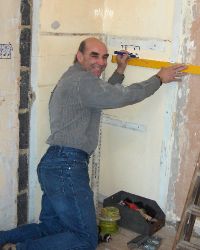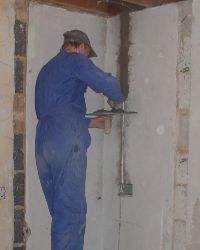 Domestic Electrics have been established for over 20 years servicing Locks Heath, Southampton and Hampshire area. The proprietor of Domestic Electrics; Stephen Harland has gained a wealth of practical experience over the years, as well as a wide range of formal qualifications in the field.
Steve Harland, started his career as a time served indentured electrical technician apprentice, with the Department of the Environment (D.O.E.) in Portsmouth. On completion of his apprenticeship he became part of the D.O.E team, responsible for the electrical maintenance upkeep and refurbishment of all services married quarters, in the Hampshire area.
After 4 years Steve decided to widen his experience and joined Hoover Limited and trained to become a field service engineer. During his 5 years service with Hoover, Steve attained an extensive working knowledge over the full range of Hoover produced products, before deciding to branch out on his own account.
Over the past 20 years in business as a Southampton Electrician, Steve has acquired a depth of knowledge in the electrical industry, that you can benefit from each and every time you need to call upon his services.